Welcome to Book Madness 2018!
What is Book Madness? This is where the librarians put the top 32 most checked out books of the year up against each other to see who will reign supreme! This years books are:

MIDWEST
Michael Vey: Prisoner of Cell 25 vs The Rithmatist
Eragon vs Les Miserables
Harry Potter and the Sorcerer's Stone vs Uglies
​The Trials of Apollo: The Hidden Oracle vs Ranger's Apprentice: Ruins of Gorlan

​EAST
Heroes of Olympus: The Lost Hero

vs

CinderFablehaven

vs

ElantrisMatched

vs

Sisters

​

The Selection

vs

​Ready Player One


WEST
Magnus Chase: Sword of Summer vs Wings of Fire: Dragonet Prophecy
Wonder vs The Way of Kings
Beyonders vs Fahrenheit 451
​Divergent vs ​The Unwanteds


​​SOUTH
Percy Jackson and the Lightning Thief vs Alcatraz vs the Evil Librarians
The Girl Who Drank the Moon vs Smile
Hunger Games vs LOTR: Fellowship of the Rings
​Maze Runner vs Fault in Our Stars
You must have read both books to vote. Voting dates will be as follows:

You can also make your predictions and enter them. The winner will win a drink and a candy. The rounds will be scored as followed:
Round of 32: 1 pt each
Sweet 16: 2 pts each
Elite 8: 4 pts each
Final 4: 8 pts each
Championship: 16 pts
Each round is worth 16 pts for a total of 80 pts.
Powered by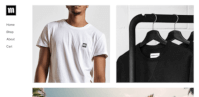 Create your own unique website with customizable templates.