Come join us in the library for one of our book groups! One book group, we will read and discuss a different genre; the other, we will be reading a series. For both: treats are included! Grab a book and come have fun!
Our Series Book Group for 2018-2019:
Meeting Dates for Genres:
Thursday September 6

-First meeting: we will talk about Book Group and decide on the different genres and tokens.

Thursday October 4

- Mystery/Scary/Horror

Thursday November 8

-

Action/Adventure
Thursday December 6- Fairy Tale/MythologyThursday January 10-

Realistic Fiction

Thursday February 7- Romance
Thursday March 7- Fantasy
Thursday April 11- Science Fiction
Thursday May 9- Dystopia

Meeting Dates for Michael Vey:
*Friday September 7- First meeting: we will talk about Series Book Group, reading schedule, obtaining copies, and tokens.
​Thursday October 11-Book One: Prisoner of Cell 25
*Tuesday November 20- Book Two: Rise of the Elgen
*Tuesday December 18- Book Three: Battle of the Ampere
Thursday January 17- Book Four: Hunt for Jade Dragon
Thursday February 21- Book Five: Storm of Lightning
Thursday March 21- Book Six: Fall of Hades
Thursday April 25- Book Seven: Final Spark and final party


Powered by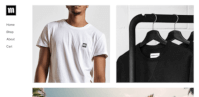 Create your own unique website with customizable templates.